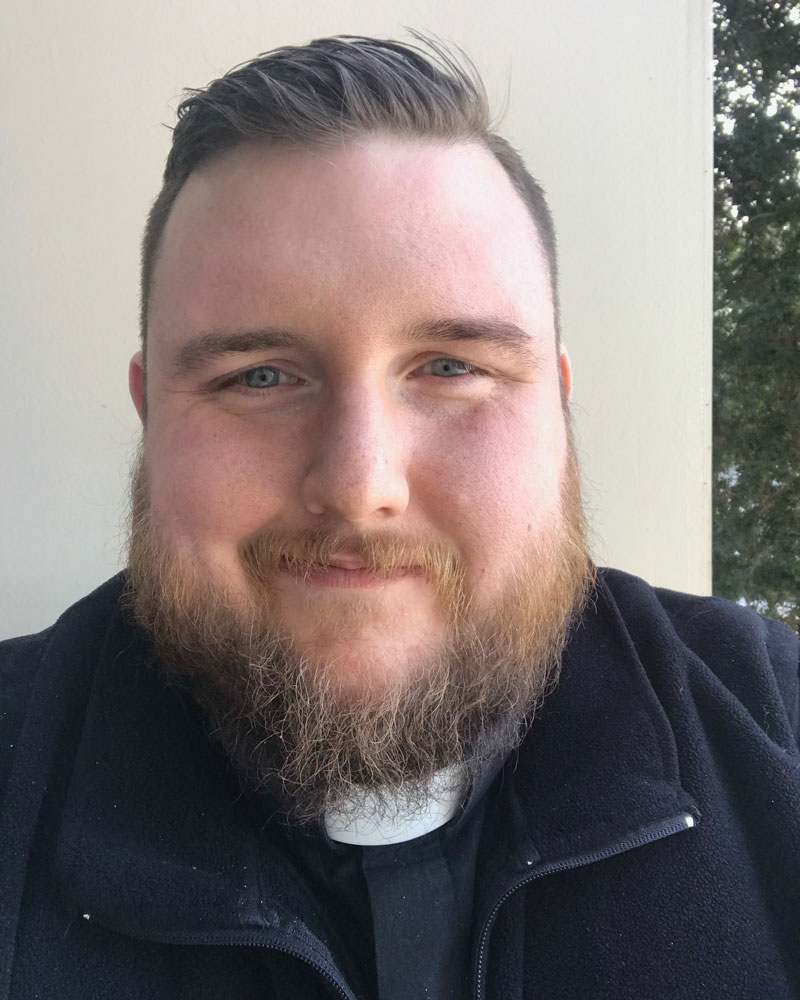 Pastor Casey Sugden joined Ascension as our Interim Pastor in March 2023, but ask anyone who has had a chance to sit down and talk with him, even if only for a short time, and you will hear things like "he is such a pleasure to talk with." That was certainly my experience when I chatted with him to pick up a few tidbits about Pastor Casey for this introduction article.
Pastor Casey grew up in the community of Mukwonago and still lives there with his two Fox Red Labrador dogs, 7-1/2 year old Sassy and 1-1/2 year old Ahsoka. Sassy and Ahsoka are mother and daughter. Pastor Casey has lost both of his parents, his Dad some years ago and his Mother more recently. Our sincere condolences to him on his loss and also the loss of his grandparents who were very important people in his life. Pastor Casey was his Grandmother's caregiver and has a lot of empathy for caregivers, knowing what a challenging and important role that is. He also has a younger brother, Cal, who lives with his family, Morgan and son Joey, in Grafton.
Pastor Casey is a graduate of Carthage College in Kenosha and Luther Seminary in St. Paul. Pastor Casey also earned an MBA from UW-Whitewater and has completed the Intentional Interim Training Certificate Program. Focusing on organizational change management, Pastor Casey "thrives on change" and looks forward to assisting Ascension to embrace the changes that have occurred and will continue to occur as we work together with him to chart our future. Calm in the midst of chaos, Pastor Casey brings with him the skills and knowledge to help us figure out how to move forward in these ever-changing times.
Pastor Casey will not be single for long as he and his fiancée Taylor will be married in August in a ceremony in Waukesha. Taylor teaches high school English in Beaver Dam and is working on her PhD with the goal of being a school principal. Taylor is a preacher's daughter so she knows first-hand what it is like to be married to a minister. When asked how Pastor Casey spends his free time, his reply, with a big smile, was wedding planning. He added that he also is into Competitive Shooting, and his dogs. He is a self-proclaimed Star Wars nerd, likes Jimmy Buffet, has a 2016 Mustang that he drives in the summer but you will see his blue pickup truck in the parking lot at church for now.
Pastor Casey is eager to get to know us so if you have the opportunity to talk with him, sit down and share with him. You will, I am sure, find him to be a good listener but also a pleasure to be with and get to know. Welcome Pastor Casey. Thank you for joining us on our journey.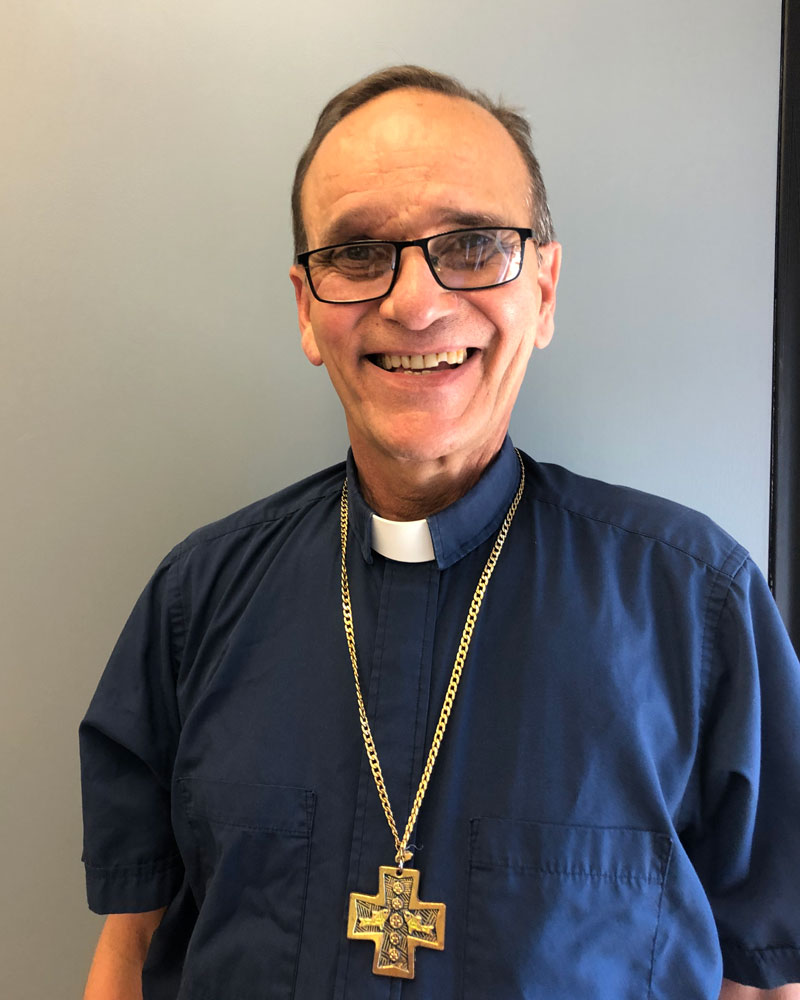 Pastor Germán Novelli-Angrisano
English
Pastor Germán Novelli has served Ascension Lutheran Church for three years. The focus of his ministry is being a minister of Word and Sacrament and providing pastoral care to Hispanic families in our community. He has served as a pastor for more than 40 years.
Pastor Novelli received his theological education in Venezuela and the United States. He is married to Emilia Pacheco, and they have five children and four grandchildren. He has served in various churches in Milwaukee for the last 15 years and at Ascension for three years. He is thankful to God that he is a part of our Church's multicultural and multiethnic ministry. Pastor Novelli was installed as a minister of word and sacrament at Ascension on August 21, 2022.
He enjoys visiting families, having a good Latin coffee, traveling, and going to the sea, which reminds him of his native country. He also offers care and counseling to married people and families. Pastor Novelli teaches catechism classes to children, youth, and adults.
Español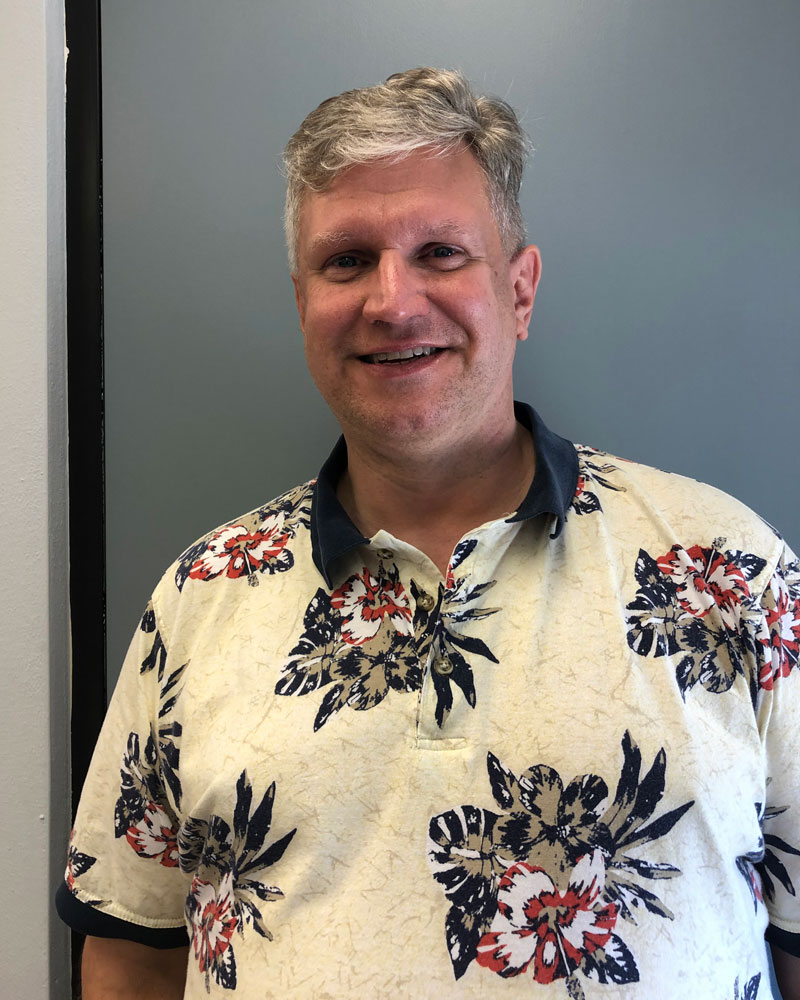 English
Chuck Ellingson has served as the office manager at Ascension Lutheran Church since September 2021. He also volunteers as the financial secretary, newsletter editor, and Reconciling in Christ (RIC) Ministry Committee chairperson for Cross Lutheran Church in Milwaukee, where he and his partner, Brian, have been members for over a quarter century. Chuck loves the multiculturalism of Milwaukee's inner-city congregations, especially Cross and Ascension. He has been a lifelong learner of languages who began studying Spanish in Beloit over 40 years ago and briefly studied French and ASL (American Sign Language). Chuck studied voice at UW-Milwaukee and Luther College, where he sang with the Nordic Choir in venues that included the Mormon Tabernacle. Chuck sang at Carnegie Hall with a chorus that included Luther College Nordic Choir alumni. He loves to use his voice to glorify God.
Español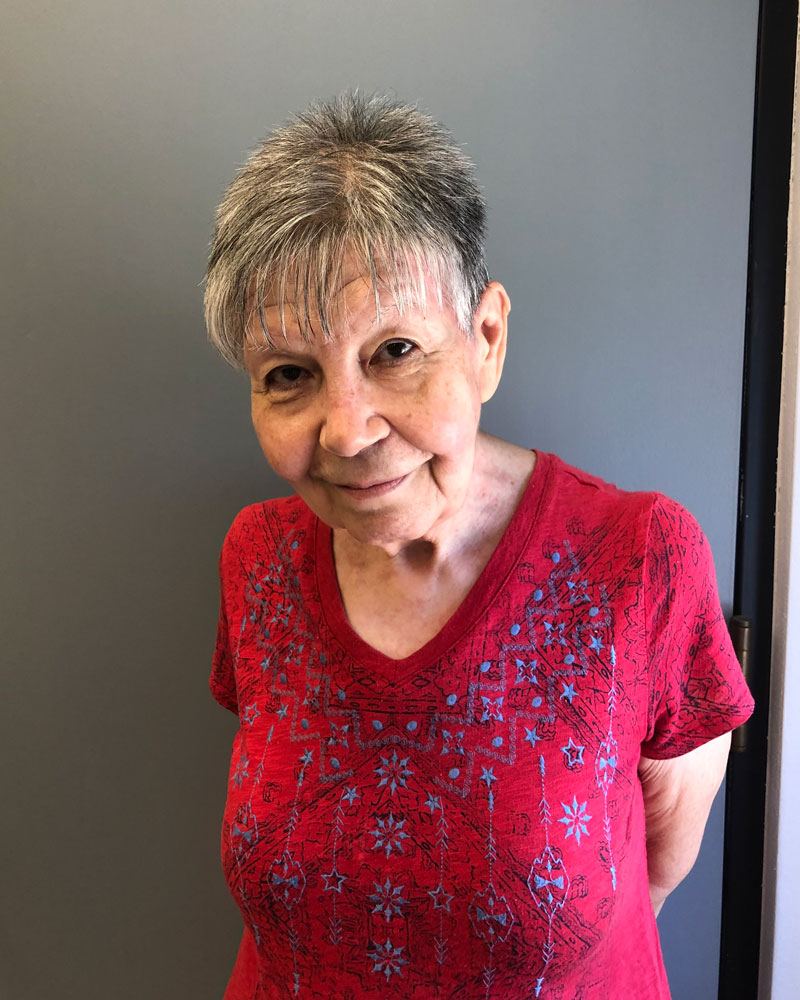 Bonny Lopez has been a member of Ascension's Latino Ministry for 16 years and a part-time Ascension employee for 14 years. When she was looking for a church back in the mid-2000's, she was overjoyed to discover Ascension, with its welcoming environment for people of all ethnicities and cultures. It was especially important to her to find such a multi-cultural church, being someone of mixed cultural heritage herself.
Bonny has a Bachelor of Arts degree from UW-Milwaukee and a J.D. from UW Law School in Madison. Most of her career as a practicing attorney was spent working for the U.S. Department of Justice, where she mainly practiced criminal law and civil rights law. At Ascension, her legal experience has sometimes been an asset in finding solutions to the complex problems of those who come to the church seeking assistance.
In addition to serving as an outreach worker, Bonny coordinates the church calendar, and assists with a variety of other duties, including some of the administration of Ascension's lease agreements with its tenant organizations. She speaks and reads both Spanish and French, and would love to find a way to learn conversational Hmong as well.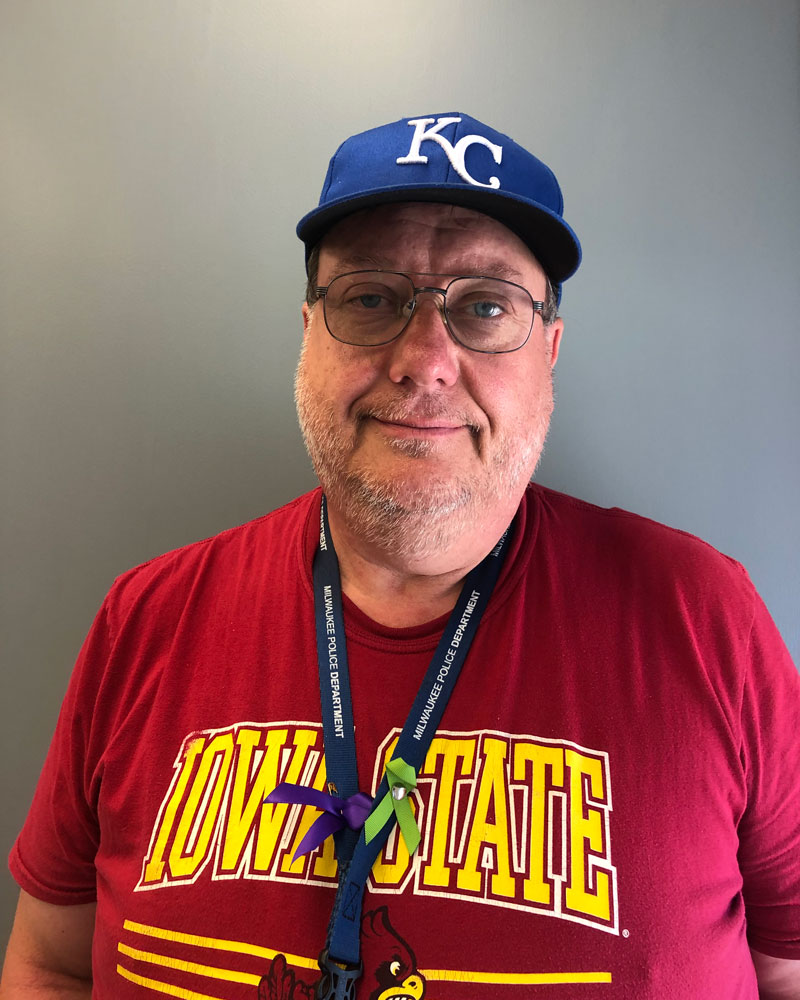 Ed Riebe joined the staff at Ascension in 2020 as Maintenance Manager. Ed takes care of the Mechanicals and holds a Boilers license. Ed has been in Maintenance for thirty years.
Ed ends up getting involved with all of Ascension's ministries in one way or another from our tenants, The Gathering who cook homemade food, to the Street Angels, to set ups for the Synod or help with getting air conditioning for Inner Beauty. Ed keeps the building and boiler working so everyone can do what they do.
When not at work keeping things working at Ascension, you can find Ed busy volunteering. Ed volunteers with Special Olympics coaching basketball and other sports. Ed does Chaplain work and is training their second therapy dog. His family likes to volunteer for Salvation Army bell ringers, the free throw contest, and giving out ice cold water to State Fair goers. Ed loves to cook and does it well. In winter before Covid his family played the Claus family, and also dressed up to do clowning. Ed's boys and family keep him busy. Ed has six children and thirteen grandchildren. Ed also has a great sense of humor.